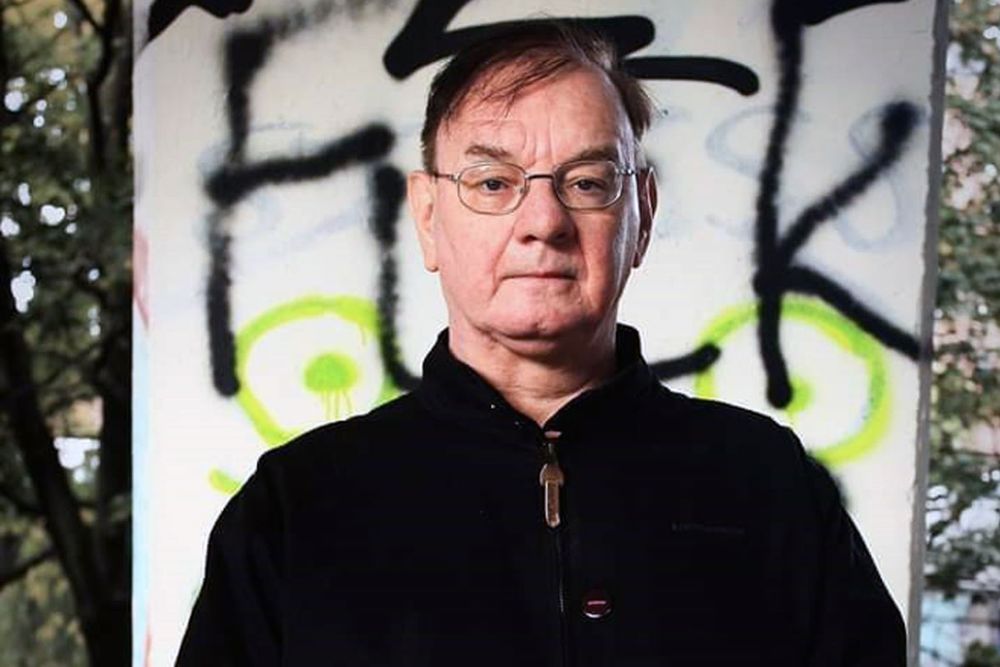 ROUTE ANNOUNCE PURCHASE OF MARK HOYLE'S MEMOIR 'SWERVE' 
So the secret's out, Mark Hoyle has been writing his memoir 'Swerve' – an evocative insider's account of post-punk Manchester. 
On 4th May 2023, publishers Route announced their acquisition of the book due for release in late 2023 or early 2024 - it will be made available as a collector's signed and numbered edition exclusively from Route before it goes on general release.
'Swerve' provides an intimate, eye-witness access to all the haunts and people associated with the golden era of Manchester music, both the icons and the ones less celebrated, from the early days of punk to the frenzy of Madchester. Mark Hoyle was in the middle of it all, and this is his story. A story that chronicles from age 9 his time in the UK Care system until in his mid-teens he found a surrogate family in the wider musical community exploding on his doorstep. Whether as a dedicated participant in the Manchester Musician's Collective, working at the Hacienda, or living amongst the creative chaos of Hulme's notorious crescents, the book describes an artist developing in the raw. Against this backdrop, dub sex emerged.
Here's the full announcement on the Route website:
Route Acquires Mark Hoyle Memoir

Keep an eye on our social media for updates or sign up to Route's newsletter to be amongst the first to receive pre-order notification.
Route is a north of England publishing house with a principle commitment to authentic stories and good books. Their titles have been bestowed with Book of the Year Awards from Rolling Stone Magazine, Mojo, Rough Trade, Guardian, Northern Soul, Morning Star and Reader's Digest, and have been deemed worthy of being shortlisted for the James Tait Memorial Prize for Fiction, Penderyn Music Book Prize, NME Book Award, Association for Recorded Sound Collections Award and PEN Ackerley Prize.
dubsex
2023
C86 SHOW INTERVIEW WITH MARK HOYLE
Mark Hoyle has been talking to David Eastaugh from Future Radio's C86 Show … have a listen here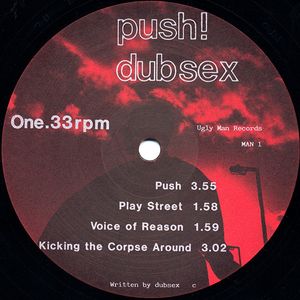 DUB SEX - THE HACIENDA, MANCHESTER - 2nd APRIL 1990
This is something pretty special. Restored video and sound-desk footage of our 1990 gig at The Hacienda in Manchester - it was discovered in a cache of tapes left to me after the sad passing of Malcolm Whitehead, from Factory Record's film arm IKON. 
This 1990 Hacienda show saw a very different Dub Sex - we played new songs like 'I Want', 'The Rescuers', 'Untouchable', 'Slipstream', 'North by North East' and 'Until Now' that would have made up the core of the next album. The plan was for Martin Hannett to produce it at The Slaughterhouse (Driffield) and Strawberry (Stockport) - we actually recorded 'Time of Life', 'Kumina' and 'Over and Over' with Martin but then decided against using him. The tracks lay unheard until Tim Burgess released 'Time of Life'/'Over and Over' as a 7" single on his O Genesis label in 2014. 
This partial footage, filmed by Malcolm and his IKON team features Cathy Brooks on bass, Roger Cadman on drums and Chris Mannion (Cookson at the time of filming) on guitar. I was back doing guitar and vocals by this point. Chris went on to play guitar for Jah Wobble and to collaborate with such worthies as Bill Laswell and The Chinese Dub Orchestra. He also later joined Cathy and me in Ninebar playing to thousands on the first Finley Quaye tour. 
Set-list:- Dub Sex - The Hacienda, Manchester - 2nd April 1990  
1. Until Now
2. Time Of Life
3. I Want
4. The Rescuers
5. Slipstream
6. North By North-East  
For the eagle-eyed the video shows the date as 3rd April 1990, but the gig was actually on 2nd April 1990.
Mark Hoyle
dubsex
2021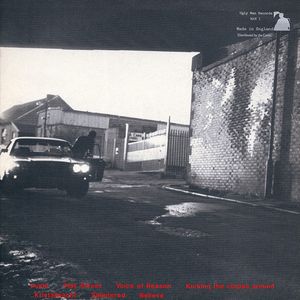 IN THE STUDIO RECORDING 'THE UNDERNEATH'
Here's some footage of Dub Sex recording 'The Underneath' at Flexible Response Studios in Bradford with vocals/overdubs at Strawberry Studios in Stockport.
Original film by Malcolm Whitehead/IKON. 
'The Underneath EP' was released in August 1988. 
On this recording Dub Sex are Mark Hoyle (gtr/vox), Roger Cadman (drums), Chris Bridgett (gtr) and Cathy Brooks (bass). Chris Nagle produced. 
dubsex
2020