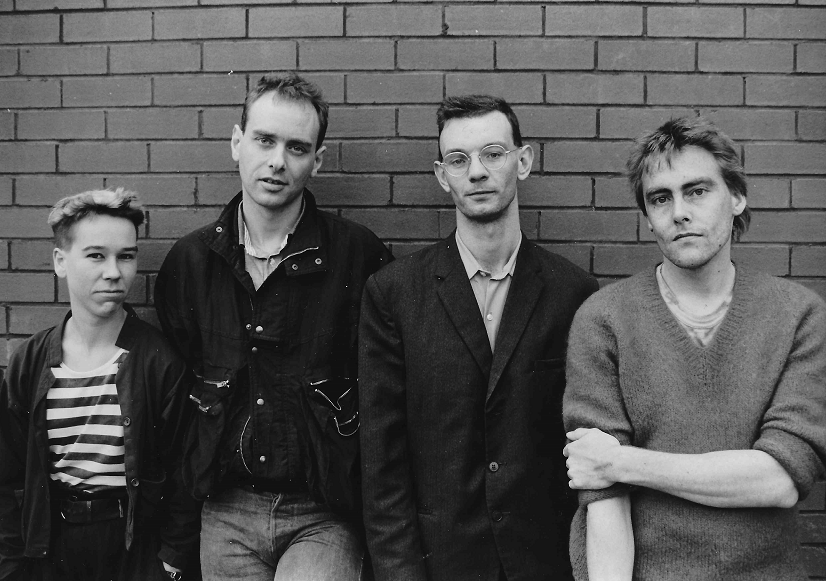 ABOUT
BIO

 
Dub Sex are often cited as one of Manchester's greatest 'lost' bands. Formed in the concrete landscape of 1980s Hulme, their music is appropriately raw and intense, bass-led with wiry guitar patterns swirling around the impassioned vocal style and presence of frontman Mark Hoyle. 
They came to prominence over the release of five critically acclaimed EPs and mini-albums in the late 80s. John Peel picked up on them from the outset playing a demo recording of 'Tripwire!' later describing the band on-air as "one of my very favourites". Dub Sex went on to record 4 sessions for his BBC Radio show, the first of which incredibly aired 3 times in just 6 weeks during Feb/Mar 1987.  
'Tripwire!' saw a formal release later in 1987 on the band's debut EP. The mini-album 'Push' and 'The Underneath' EP soon followed. Enthusiastic music press reviews helped the band's profile rise amongst the post-punk fraternity and incendiary live shows led to several TV appearances including BBC's influential 'Snub TV' and Tony Wilson's Granada show 'The Other Side of Midnight'.  
By early 1989 and the release of the 'Swerve' EP, Dub Sex had become Indie Chart regulars with 'Swerve' also making John Peel's 'Festive Fifty' at the end of that year.  
But when seemingly on the cusp of greater things, the cultural landscape of their home town changed overnight. Hindsight shows that 'Madchester' left Dub Sex side-lined - they didn't sit comfortably with this new dawn and it was unfortunate their final and perhaps most commercial release 'Time Of Life' got lost in the euphoria surrounding this new phenomenon. A disappointment which indirectly led to the band's demise in 1990.  
At the core of Dub Sex were Mark Hoyle (vocals/guitar), Cathy Brooks (bass) and Roger Cadman (drums). They were joined by several guitarists most notably Dave Rumney and Chris Bridgett. Their sound was moulded on all releases by their studio linchpin Chris Nagle (Martin Hannett's right-had man and Joy Division engineer).  
Mark, Cathy and Chris reformed Dub Sex in 2014 playing a series of successful festival and low-key headline shows – more to follow in 2019 in support of this release.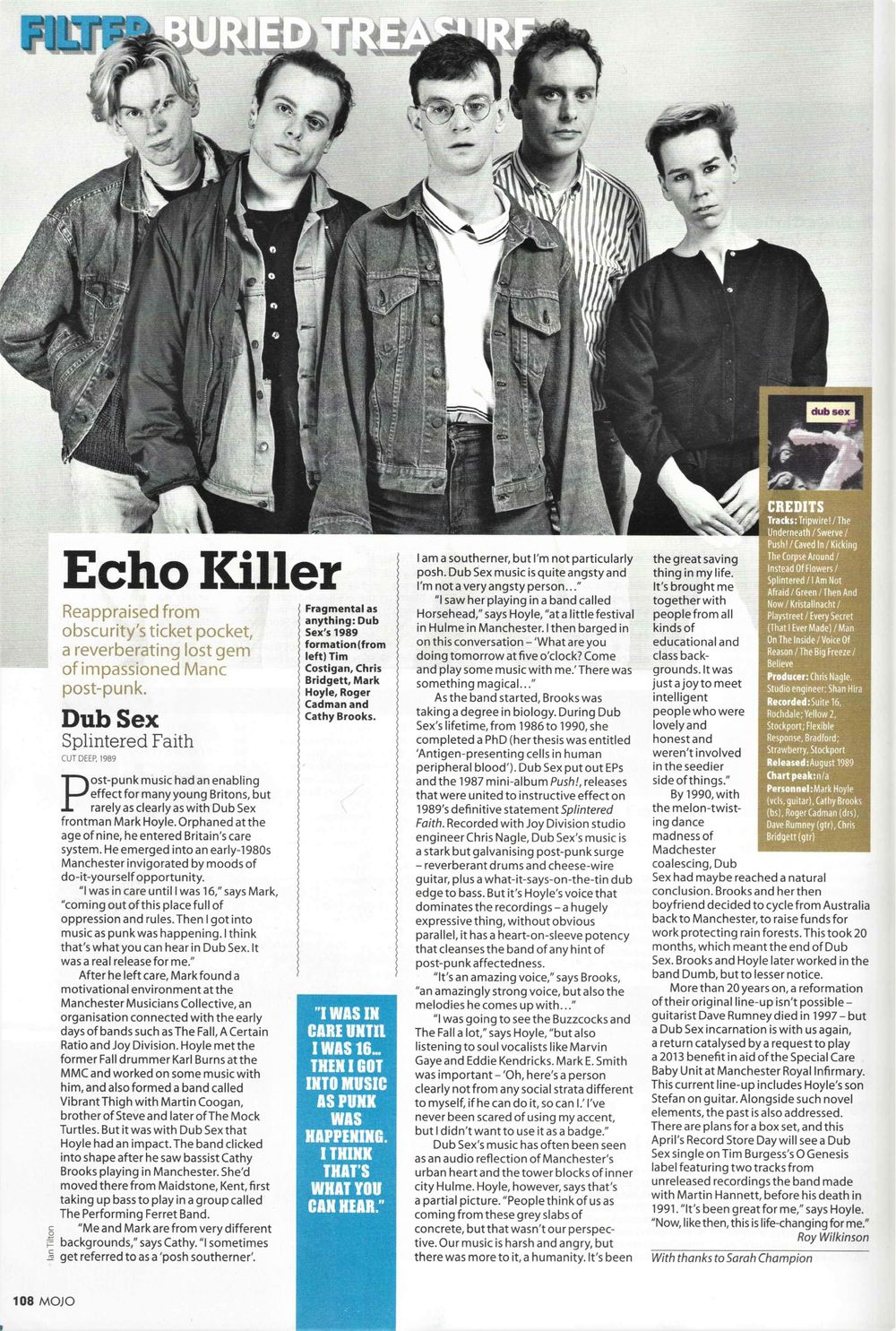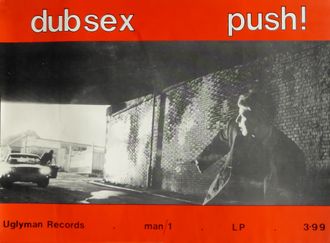 DUb SEX AT MANCHESTER




DISTRICT MUSIC ARCHIVE
And here's a link to the wonderful Manchester District Music Archive where there's lots of bits and pieces from our younger days ...